PROTOTYPE FASTER. SMARTER. EASIER.
The simplest yet powerful way to design, prototype and collaborate
Million product managers trust Mockplus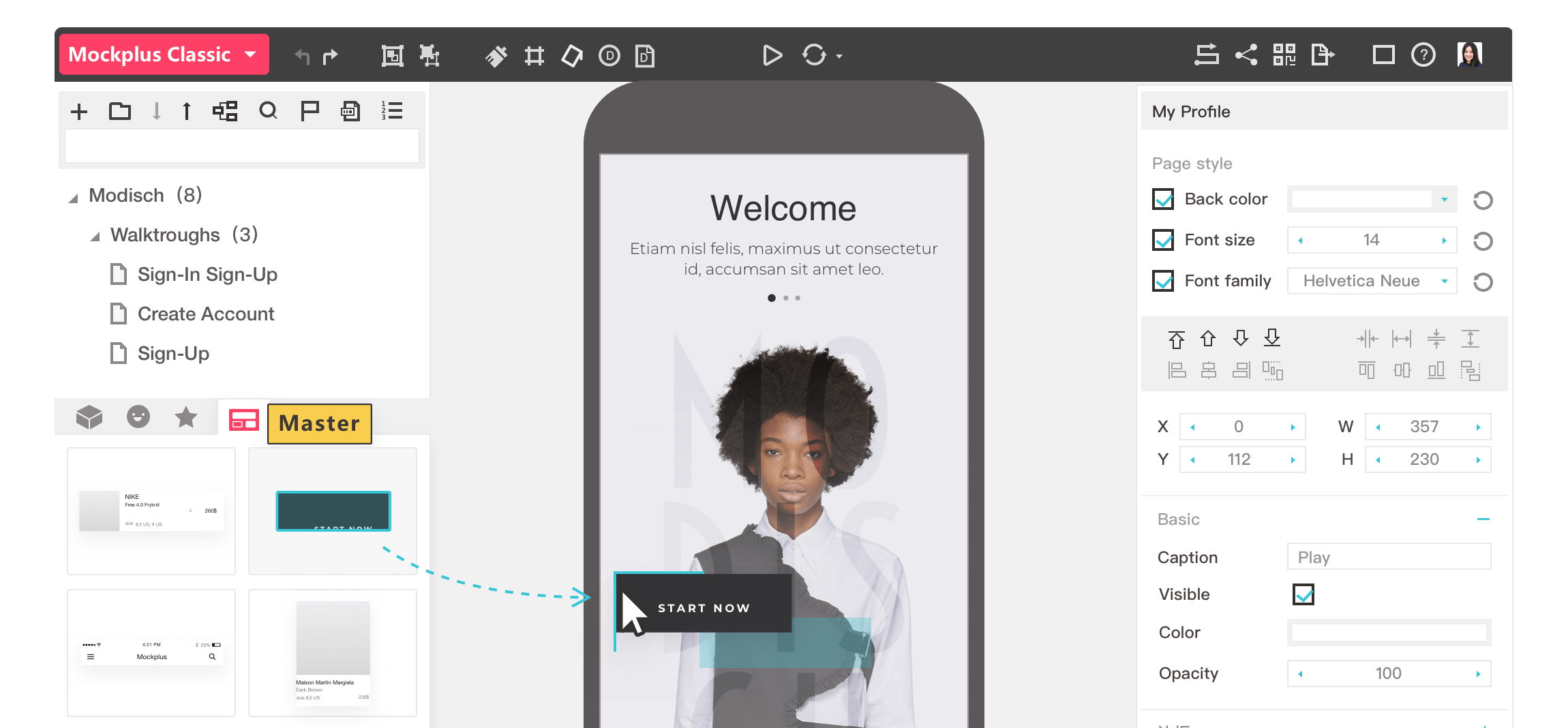 Fast design
Built-in components & icons
Easily access 200+ ready-made components and 3000+ vector icons and streamline your design process for Android, iOS, web, and tablet.
Easy to customize UI libraries
Create your own UI libraries with personalized components, icons and interactions, and share them with your team.
Reuse assets to save hours of work
Reuse styles and interactions via masters, repeaters, auto data fill and templates. All in one click.
Full Sketch integration
Import your Sketch files to Mockplus Classic and design high-fidelity prototypes faster with rich interactions, animations and page transitions.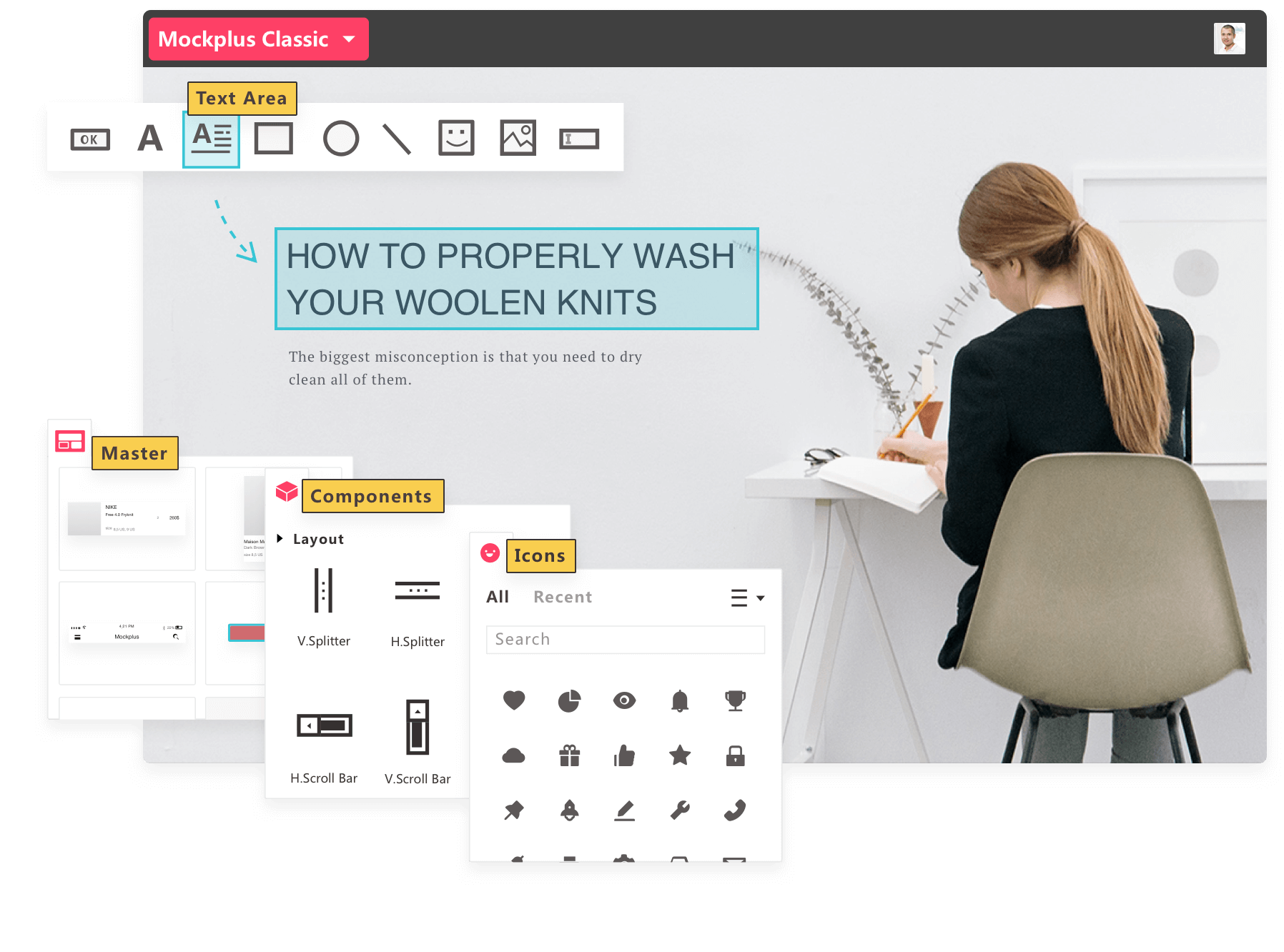 Fast interaction
Components interaction
Build interactive prototypes with a simple drag-and-drop. Use interactive pre-built components such as Checkboxes, Pop-up Panels, Stack Panels, Scroll Boxes, etc.
Page link
Transform your static pages into interactive prototypes. Simply link one page to another and create a delightful page transition.
Interaction state
Introduce subtle interaction states to components. Make them react to hover, focus, active, selected, and disabled states.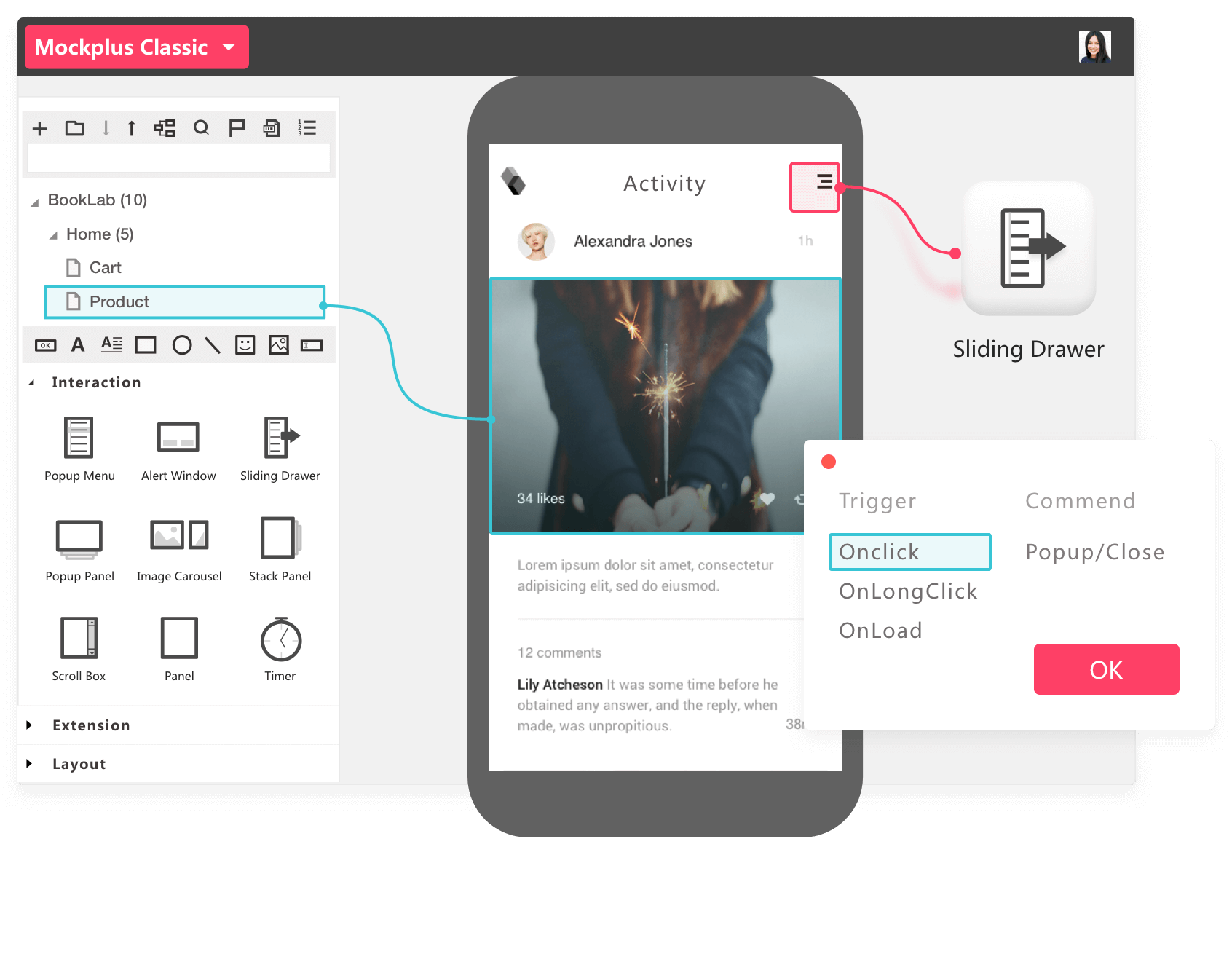 Fast testing
Instant preview
Use instant previews to test your design during the prototyping phase.
View on device
Preview and validate your prototypes on iPhone, iPad or Android device.
Export to HTML
Export your prototype to a fully interactive HTML, online and offline.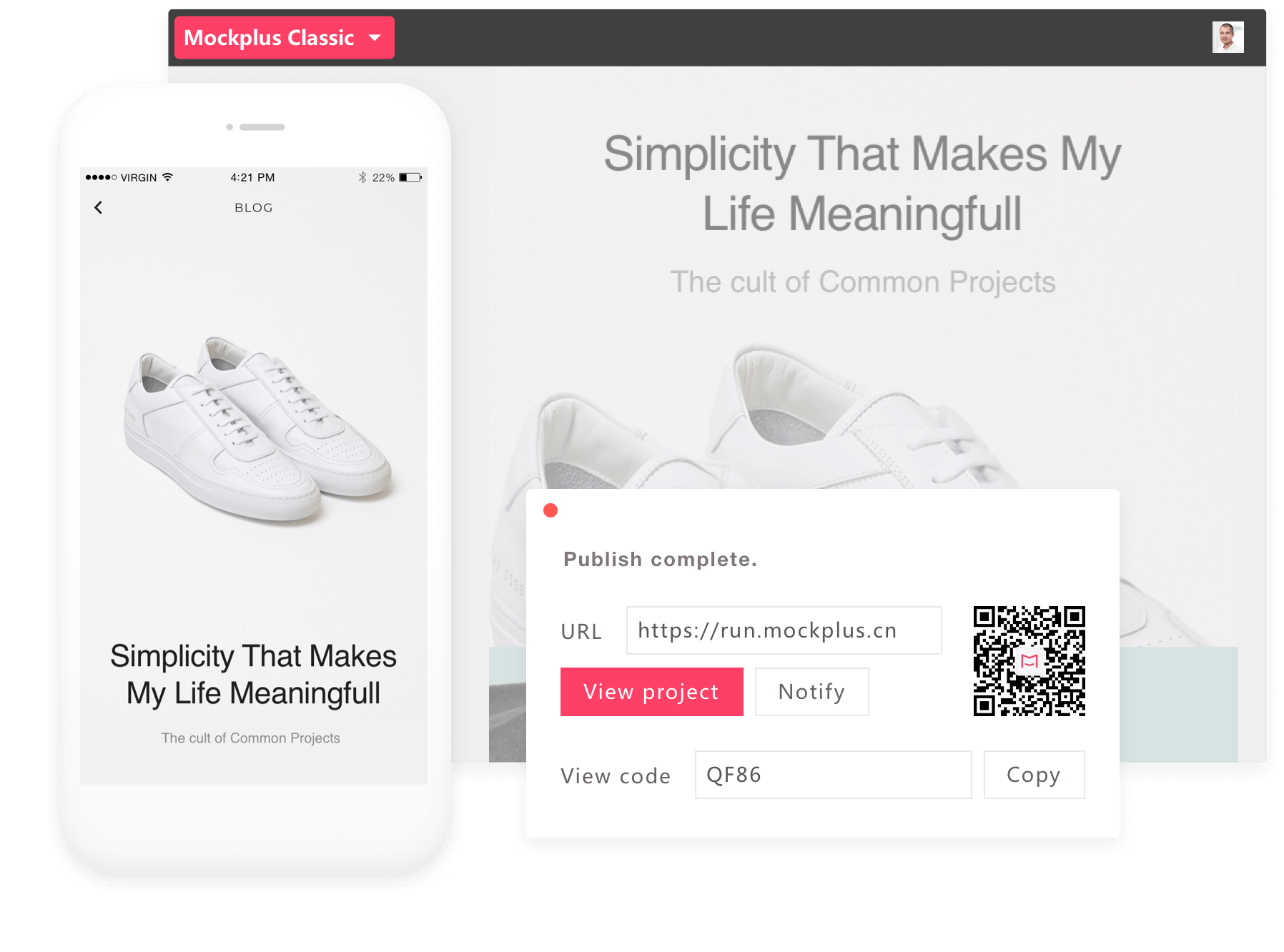 Real-time Collaboration
Design together
Multiple users can work on the same project simultaneously. Sync the project to the cloud and allow your team to collaborate anytime and anywhere.
Review and comment
Invite members and stakeholders to review prototypes with a shareable link. Mockplus Classic provides 7 markup solutions to help you inspect your design easier and faster.
Team management
Set permissions and assign tasks to team members. The admin has full control over the team permissions.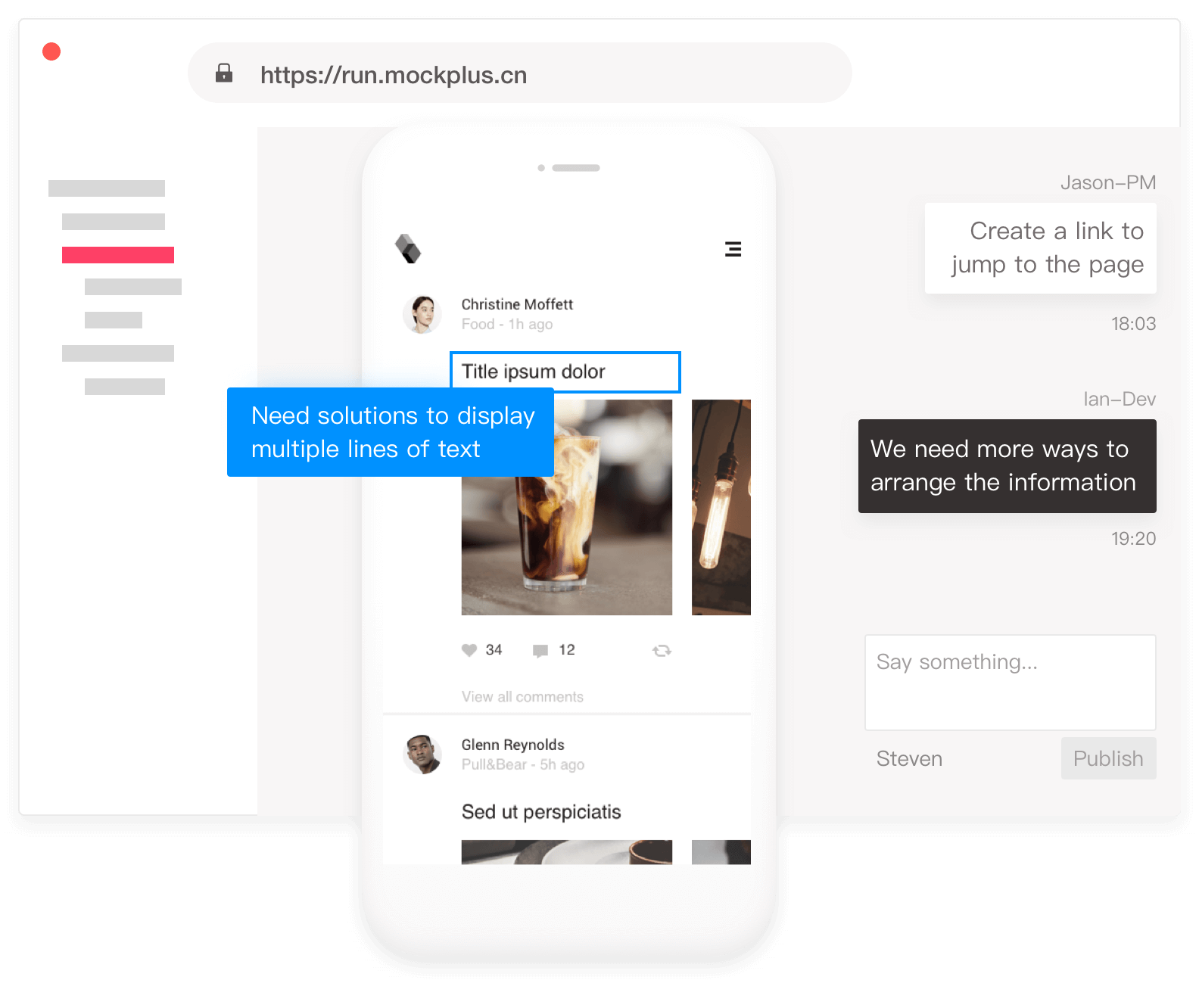 Free web and mobile app templates
Speed up your design process with ready-to-use prototype templates for web and mobile

Design-to-dev handoff design
All the prototypes you create in Mockplus Classic are fully integrated with Cloud. Simplify design and development collaboration by allowing developers to inspect prototypes, check specs and get required design assets.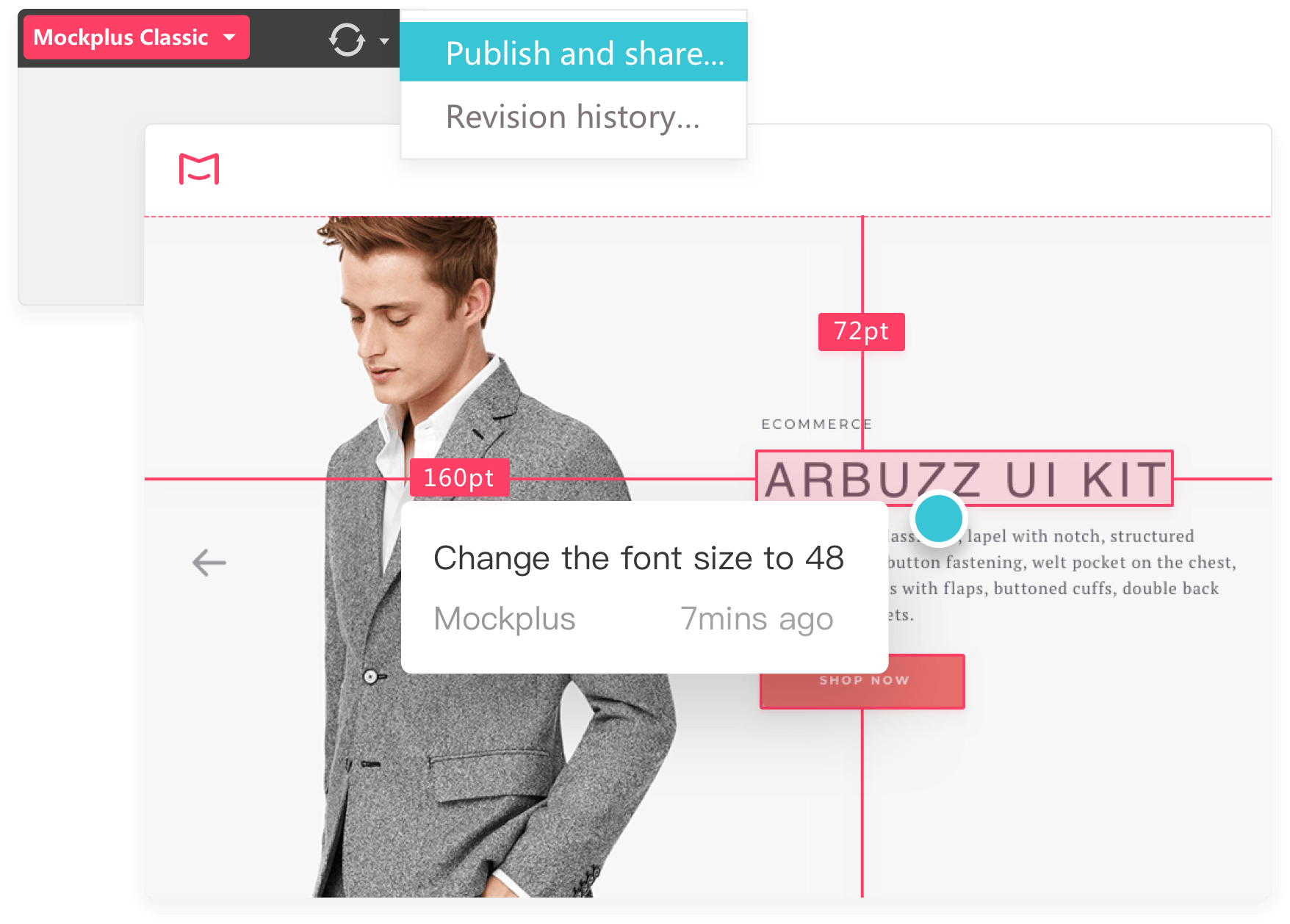 Comment online
Use the Pin tool to leave comments in design. Notify a particular team member about your feedback and add an attachment to express your opinion clearly.
Simplify management
Mockplus Cloud will automatically back up source files and generate historical versions of your prototypes.
Bird-eye preview
Display all designs in an infinite storyboard, and create logical connections between pages.
Check specs
Developers are able to inspect prototypes, check the visual specs of components and download design assets.
Enjoy your 15-day free trial for prototyping
Prototype faster, smarter and easier with Mockplus Classic