PhotoModeler Price
Product
License Type
Price
Purchase

PhotoModeler Standard

This is the base product. For more detail, see here.

Permanent License
$995.00
Maintenance Agreement Renewal
$138.00
Contact Us
Permanent Educational License
Contact Us
-
Yearly Subscription*
$415.00

PhotoModeler Premium

PhotoModeler Premium software has all the capabilities of the base PhotoModeler Standard product plus the capability to do Dense Surface Modeling (DSM), 3D scanning, SmartMatch, Geographic Systems, and Motion capture.

Permanent License
$2,995.00
Maintenance Agreement Renewal
$398.00
Contact Us
Permanent Educational License
Contact Us
-
Yearly Subscription*
$1,255.00
* Subscriptions automatically renew so you will have continuous access to the program as long as you do not cancel the subscription and your credit card does not fail to process a renewal payment.
Comparison of PhotoModeler Products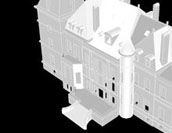 Measurements for kitchen and bath countertops
Accident Scene Diagrams
Vehicle Crush Measurement
Surveying existing structures
Architectural and industry surveying
Archaeological surveying
Stress and deformation analysis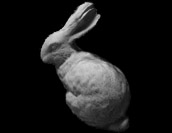 Cliff and rock face modeling
Model/measure artifacts, digs, caves, carvings
Non-contact modeling of objects for curatorial purposes
Foot print and bite mark scans
Photo-realistic texture maps
Ortho-mosaic photo production
Terrain survey and contours
Mine reclamation
Stock pile volumes
All the examples of PhotoModeler are included
| Feature | PhotoModeler | PhotoModeler Premium |
| --- | --- | --- |
| CAD-like models | | |
| High-quality Measurements | | |
| Lines, curves, surfaces | | |
| Coded target automation | | |
| SmartMatch and SmartOrient | | |
| DSM (Dense Surface Modeling) | | |
| Time-based motion measurement | | |
| Geographical coord systems | | |
| Volume Objects | | |
| Multispectral Image | | |
| PDF Report Generation | | |
License
The PhotoModeler software is a downloaded and installed desktop application. The Subscription is a form of licensing that controls how long the installed software will run.
Subscription License allows you to run a copy of PhotoModeler on one computer for one year. It includes free support within the terms of our support policy and free updates while the Subscription is active.
Permanent License allows you to run a copy of PhotoModeler on one computer and does not expire or time out. It includes one year of free support within the terms of our support policy and free updates. Support and updates are available with an optional Maintenance Agreement in years 2 and later.
While all above licenses are for one user on one computer, there is a capability to move a license between computers on an infrequent basis (i.e. replacing with newer computer, or reformatting hard drive). Contact Us for more information.
For License Agreement, see PhotoModeler End User License Agreement.
For Academic License, Contact Us for detail.
Comparison of Permanent Licenses and Subscription Licenses
Subscription License
Permanent License
Duration ¹
Software runs while subscription is active.
Software will always run.
Support ²
Included while subscription is active
Included for first year.
Provides support for 2nd year and later at a fee.
Before the software is licensed, or if a Subscription has been cancelled, the software runs in Demo mode.
Support includes all updates for free and a reasonable amount of phone and email support.
Demo Mode vs Full Mode
The Demo mode has no time restrictions, and these functional restrictions:
Existing Projects and Cameras can be opened to view, but changes cannot be saved.
New Projects and Cameras cannot be saved.
No export of 3D data, tables, reports, animations, or ortho-photos.
No printing or save to clipboard.
API / DDE control disabled.
Measurements are shown with reduced precision.
If you create a project and save it while your subscription is active you can load it and view it while in demo mode (you will not be able to save it or export but all viewing capabilities are available).
Switching Between License Types
To switch between different Subscription license types, or between a Subscription and a Permanent license, the current Subscription must be canceled and a new Subscription (or Permanent license) purchased. A new activation code will be provided which must be installed in the software.
Contact us for any questions or inquiries regarding PhotoModeler products.